More people are stunned to know that Type II Diabetes can really be reversed. With a continuous number of researches and articles showing up, we're all curious to know on up to what extent you can change your diabetes fate. After all, it all goes down to the question: Can we really cure diabetes?
Understanding the Basics
For people who are suffering with the illness, it's a basic understanding that Type 2 Diabetes is a progressive disease resulted from years of elevated levels of blood sugar that is high enough to be diagnosed as prediabetes. Studies have shown that losing weight and maintaining healthy lifestyle could delay the progression of prediabetes to Type 2 diabetes or the illness itself.Losing weight may seem a long way path to control and lower the blood sugar levels.But with the goal of reversing diabetes, a right amount of guidance and motivation could help.
How to Start
To start your healthy lifestyle changes, you probably need something that would give you an idea on the foods that you should avoid.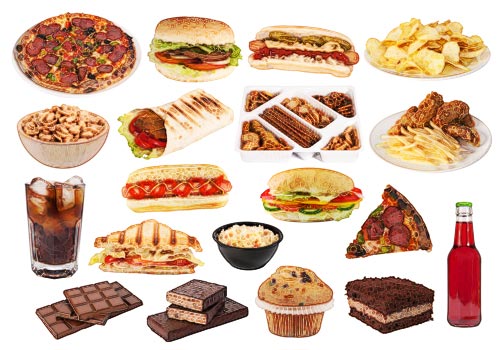 Here are some of the dangerous foods you wouldn't want to be involved again if you're diabetic: Refined carbohydrates. These foods (pastries, for example) are bad since they stripped all the fiber and protein that's critical for your blood sugar levels and metabolism. Since we're talking about losing weight here, you possibly would need protein and fiber more than anyone else. Check out Healthy Recipes here: Diabetic Friendly Recipes Fiber is essential to regulating your digestive system while protein is responsible in providing energy that carbohydrates lack to give. If you're only eating refined white flour, starches, and grains, your tendency is to eat more to feel satiated. To reverse your diabetes and allow progression for your body, cancel all those refined carbohydrates that you have in your kitchen. Instead, try healthier grains or leafy green vegetables to regulate your blood sugar levels. 2.     Fruit juice. Fruit juice might seem healthy because of the word "fruit". However, if you're trying to reverse diabetes, it would be better to eat fresh fruit in moderation instead. Since fiber is essential for your diet, fresh fruit has it. While for fruit juice, a glass may be filled with sugars that you could get by consuming four or five servings of the whole fruit. If you're diabetic, water would be the best alternative for your thirst. It's also a great contributor in losing weight. 3.    Artificial sweeteners. Of course, sugar-based foods like soft drinks, bottled juice, jams, candy, and cakes are some of the foods you wouldn't want to give up that's why your tendency is to look for some alternative. And unfortunately, artificial sweeteners are something you shouldn't consider because they can do more harm for your diet. Artificial sweeteners will more likely push you to curb for more sugar cravings and it may also damage your liver. And if you want to lose weight, the best possible way is to avoid artificial sweeteners since they make you feel hungrier and gives you tendency to overeat.
Summary:
Reversing diabetes can be difficult but the struggle would be all worthy when you finally achieve your goal. Maintain a mindful and healthy lifestyle to be one of the successful hopefuls. If you would like to know more details on how to reverse diabetes, feel free to leave a comment and we'll be happy to help. By: Dr. Jonathan Spages
Learn More:
How to Reverse Diabetes by Dr. Jonathan Spages How Dr. Jonathan Spages Can Help Reverse Diabetes