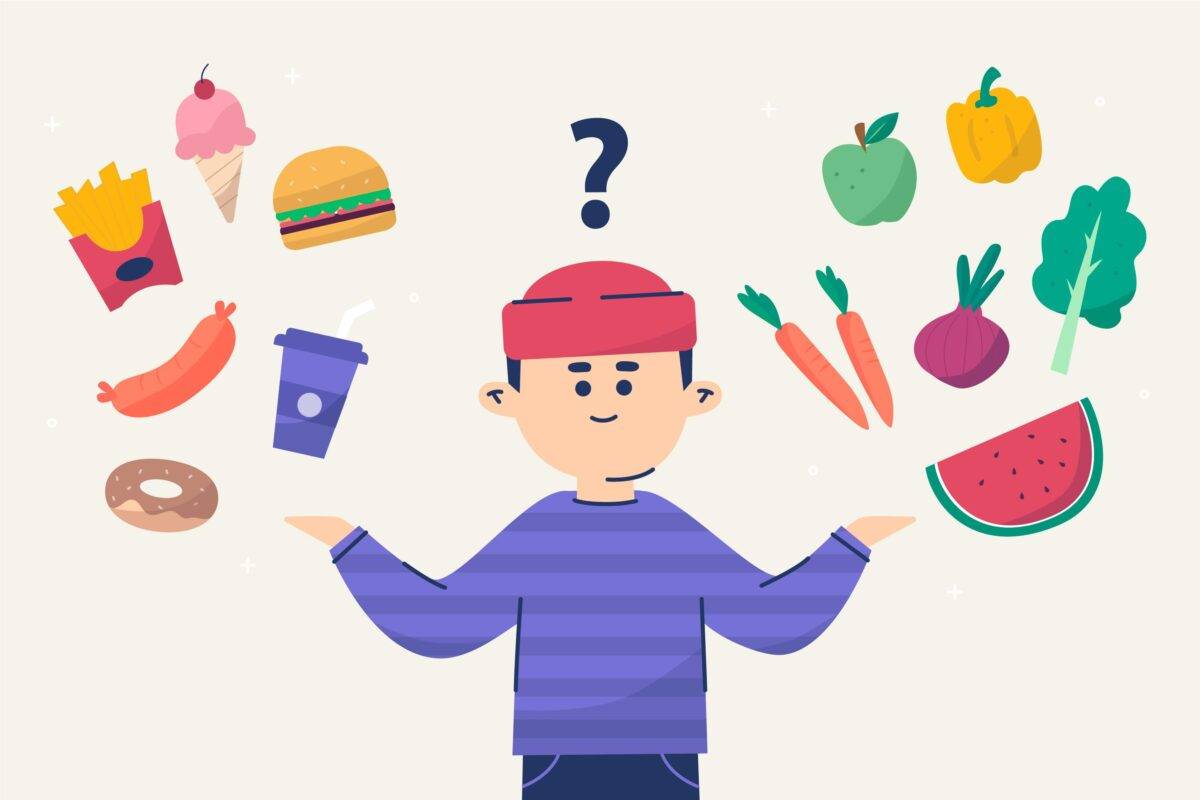 Maintaining good blood sugar levels is critical for overall health, especially for people with diabetes or at risk of getting the disease. While medications and dietary restrictions are frequently prescribed, adopting mindful eating habits can play an important role in naturally enhancing blood sugar control. Paying complete attention to the dining experience, including food selections, portion sizes, and eating behaviors, is what mindful eating entails. In this post, we'll look at the benefits of mindful eating for blood sugar control and offer practical advice on how to implement mindful eating practices into your daily routine.
Understanding Blood Sugar Control:
Blood sugar balance is critical for overall health and well-being. Diabetes is generally associated with high blood sugar levels, which can raise the risk of cardiovascular disease, nerve damage, renal problems, and visual problems. Hypoglycemia, or low blood sugar levels, can induce dizziness, confusion, lethargy, and, in severe cases, loss of consciousness. A sophisticated system involving hormones, principally insulin and glucagon, keeps blood sugar levels within a limited range. Insulin aids in the transport of glucose from the bloodstream into cells, thereby lowering blood sugar levels, whereas glucagon stimulates the liver to release stored glucose into the bloodstream, so boosting blood sugar levels. Insulin production or sensitivity imbalances can affect blood sugar homeostasis and lead to problems.
The Role of Mindful Eating in Blood Sugar Control:
Mindful eating entails paying attention to physical sensations, thoughts, and emotions associated to food while eating with full awareness. It promotes a nonjudgmental attitude, establishing a healthy connection with food and a greater awareness of hunger and satiety cues. Individuals who practice mindful eating can make more conscious meal choices and have a better grasp of how different foods affect their blood sugar levels. Mindless eating, on the other hand, is defined as eating without consciousness, which is frequently influenced by environmental cues such as diversions, emotions, or habits. Mindless eating can lead to overeating, poor food choices, and blood sugar management issues.
Practical Tips for Mindful Eating to Optimize Blood Sugar Control:
To incorporate mindful eating habits into your daily routine and optimize blood sugar control, consider the following practical tips:
When practicing mindful eating, it is critical to find nutrient-dense foods that promote blood sugar balance. Whole grains, lean proteins, and healthy fats deliver continuous energy while reducing blood sugar surges. Incorporate fiber-rich meals such as fruits, vegetables, and legumes as well, as they decrease glucose absorption and help maintain stable blood sugar levels.
Portion Control and Mindful Eating:
Recognizing hunger and satiety cues is crucial for portion control and blood sugar management. Slow down and pay attention to your body's signals of fullness. Using smaller plates and utensils can help control portion sizes and prevent overeating. Avoid distractions during meals, such as television or smartphones, as they can lead to mindless eating and hinder your ability to tune in to your body's needs.
Slow Eating and Mindful Chewing:
Savoring the flavors and textures of your food is an essential aspect of mindful eating. Take time to chew your food thoroughly, allowing your body to properly break down the carbohydrates, proteins, and fats, which can aid in better blood sugar control. By slowing down, you can also give your brain enough time to register when you're satisfied, preventing overconsumption.
Mindful Meal Planning and Preparation:
Planning balanced meals in advance can support mindful eating and blood sugar control. Take the time to create meal plans that include a variety of nutrients and flavors. When grocery shopping, read labels and select foods that align with your health goals. Engage in the preparation of your meals with intention and gratitude, appreciating the nourishment your food provides.
Cultivating a Mindful Eating Mindset:
Being aware of emotional eating triggers is essential for mindful eating and blood sugar control. Recognize when you're eating due to stress, boredom, or other emotions, and find alternative ways to address those feelings. Practice stress management techniques such as deep breathing, meditation, or engaging in activities that bring you joy. Developing a positive relationship with food, free from guilt or judgment, can also support mindful eating and overall well-being.
The Science Behind Mindful Eating and Blood Sugar Control:
Numerous research studies have demonstrated the positive impact of mindful eating on blood sugar control. For instance, a study published in the Journal of the Academy of Nutrition and Dietetics found that individuals who practiced mindful eating showed improvements in glycemic control, body weight, and overall well-being compared to those who didn't practice mindful eating. Another study published in the Journal of Diabetes Research showed that mindfulness-based interventions positively influenced insulin resistance, a key factor in blood sugar control.
Additional Lifestyle Factors for Blood Sugar Control:
While mindful eating is an important aspect of blood sugar control, it is complemented by other lifestyle factors. Regular physical activity and mindful movement can help regulate blood sugar levels by increasing insulin sensitivity. Engaging in stress management techniques, such as meditation, yoga, or deep breathing exercises, can also positively influence blood sugar control. Additionally, getting adequate sleep is crucial, as poor sleep quality and duration have been associated with insulin resistance and impaired blood sugar control.
Conclusion:
Incorporating mindful eating habits into your lifestyle can be a powerful tool for optimizing blood sugar control and overall health. By bringing awareness to your food choices, portion sizes, and eating behaviors, you can develop a sustainable approach to managing blood sugar levels. Remember that mindful eating is a practice that requires patience and consistency, but the benefits are well worth the effort. Start implementing mindful eating habits today and enjoy the positive impact it can have on your well-being.